In today's digital age, having a robust online presence is crucial for businesses of all sizes. With millions of websites competing for attention, how can you boost online visibility with SEO to ensure that your website not only stands out but also dominates the market?
If you are a local business, this is even more important. Why? If you sit idly by and choose not to boost online visibility with SEO, then the next business is just a click away!
To put this in perspective, how many times have you searched for a product or service online and on your mobile phone? If you are like most people, studies show in Australia that about 76% of people who search on their smartphones for something nearby visit a business within a day. And approximately 28% of searches for something nearby result in a purchase.
The point here is that if you do not find what you're looking for in 3-5 seconds, the next business is just a click away!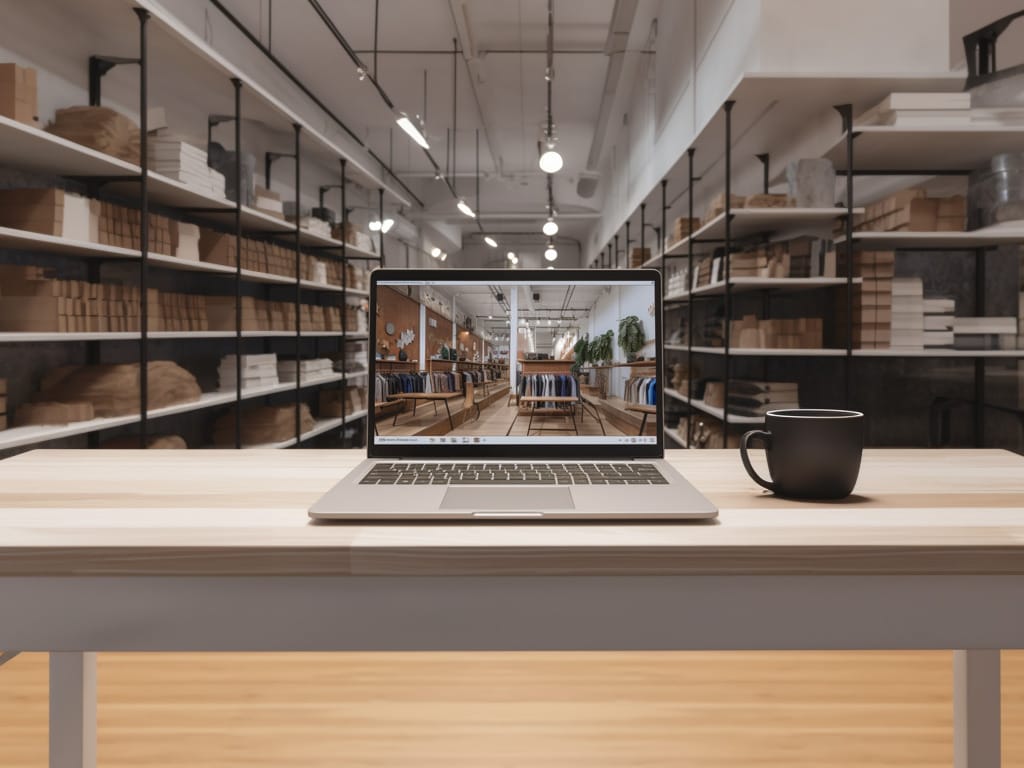 The answer lies in harnessing the power of SEO to boost online visibility with SEO. In this guide, we will explore seven powerful strategies that will help you boost online visibility, increase organic traffic, and position your business as an authority in your industry.
1. Increase Organic Traffic: Drive Qualified Visitors to Your Site
To boost online visibility with SEO and achieve remarkable success in the online world, it is essential to increase organic traffic to your website. By leveraging the power of SEO, you can elevate your website's ranking on search engine results pages (SERPs).
This means that when users search for products or services related to your business, your website appears prominently on the first page, significantly improving your chances of getting noticed. Through strategic optimisation of your website's content, structure, and keywords, SEO can drive qualified traffic to your site, presenting you with more opportunities to convert visitors into loyal customers.
2. Build Credibility and Trust: Instil User Confidence with Top Search Rankings
Securing top search rankings not only drives traffic but also helps boost online visibility with SEO, establishes credibility, and trust in the minds of potential customers. Users naturally gravitate towards websites that enjoy high rankings on search engines such as Google. By implementing proven SEO best practices, you can enhance your website's authority, credibility, and overall user experience, thereby earning the trust and confidence of your target audience.
3. Targeted Marketing: Connect with Ready-to-Convert Customers
One of the most significant advantages of SEO is its ability to facilitate targeted marketing. Through optimisation techniques, you can attract users who are actively searching for the products or services you offer. By aligning your website with specific keywords and phrases relevant to your business, boosting online visibility with SEO enables you to connect with potential customers precisely at the moment they are seeking information. This enhances the likelihood of conversions and sales, setting the stage for business growth.
4. Embrace User Experience: Create Engaging and User-Friendly Websites
User experience (UX) is a pivotal factor in successful SEO implementation. Search engines, such as Google, prioritise websites that provide a positive and seamless user experience. By optimising your website's loading speed, improving navigation, and ensuring mobile-friendliness, you not only enhance your chances of ranking higher but also deliver a satisfying experience to your visitors.
5. Leverage Social Media: Amplify Your SEO Efforts
While SEO primarily focuses on website optimisation, leveraging social media can amplify your SEO efforts and boost online visibility with SEO. Social media platforms provide excellent opportunities.
Unlock Your Brand's Potential for Success!